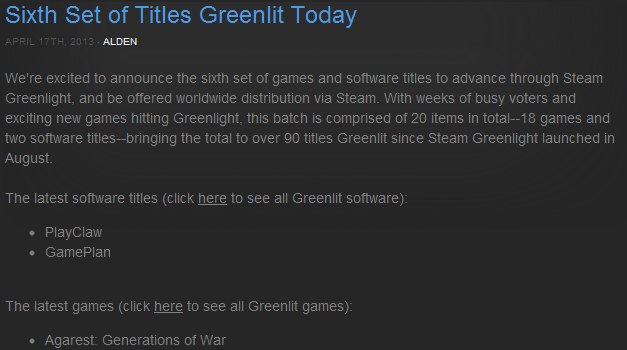 Agarest: Generations of War, the European version of Record of Agarest War, is among the  next wave of games to be Greenlit on Valve's Steam platform. This is shocking, because the game was posted on Greenlight on April 5th. So in less than two weeks, enough interest has been shown to warrant a Steam release. Ghostlight has yet to comment on the matter, but I'm sure they're as thrilled as I am. Here's the European publisher's description of the game.
Agarest: Generations of War is a turn-based Strategy Role-Playing Game (SRPG) in which the player guides a family of heroes through five generations. At the end of each generation the player will choose a girl for their hero to marry, but only those who the hero has developed a relationship with can be selected. The Agarest story is an epic fantasy spanning multiple generations, but with a lot of humour and frequent shifts of tone from the more serious to funnier moments.
Hopefully, this and other high-profile PC releases (such as Dark Souls: Prepare to Die Edition) will signal to RPG publishers and developers that there is a significant user base in the West for PC JRPGs like Agarest: Generations of War.
---
Agarest: Generations of War
Record of Agarest War
---
---