Weathering a Nintendo Direct is perhaps one of my favorite things to do for oprainfall. Sometimes, the Direct itself is quite calm, and mostly rehashes information we knew already. And sometimes, somebody brings the thunder. You never know what could fall from the sky when it comes to these things. Today's presentation promises "information about Wii U and 3DS games coming this year". Will this be Nintendo's way of offering additional information about the games of E3, or will something unexpected happen?
Let's find out, shall we?
The presentation opened with Sonic Lost World on Wii U, which will be released on October 22nd, 2013. And the 3DS version is launching on the same day. The games will feature connectivity between one another, including StreetPass-related features.
Rayman Legends was next. Methinks the only bits of new information there is that stages from Rayman Origins would be available, and certain characters can don Mario & Luigi costumes. The game is coming to Wii U on September 3rd.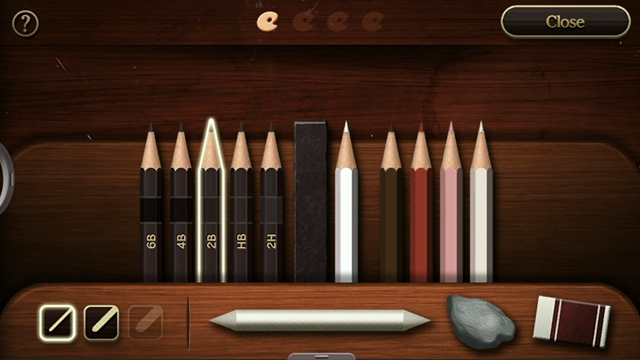 Next up: Art Academy Sketch Pad, coming to Nintendo Download services for Wii U on August 9th. The Nintendo Treehouse talked up Pikmin 3 for a little while, diving into extra features previously noted. They also took time to mention Mario & Luigi: Dream Team arriving in North America just a few days from now on August 11th.
Next up: Pokemon Rumble U. Lots of game talk, lots of toy talk. 649 Pokemon, 70 stages, hundreds of moves… the content is definitely there. It's coming on August 29th.
Summer Carnival '92: RECCA was announced for the Virtual Console on 3DS. Wow. I'm sure more people know about this game than just me and a small handful. This game was hailed as one of the hardest shooters ever created, and was…shall we say, exceptionally hard to find. After that small surprise: more Virtual Console games are coming: Donkey Kong (August 15), and Wario Land 3 (August 29th), and Tecmo Bowl (September), just to name a few. And hey, Super Mario Bros. 3 was announced for both the Wii U and 3DS Virtual Console. It's coming "later this year".
You guys heard about what the latest 3DS firmware update had locked inside it, right? StreetPass will be a little easier to take advantage of in the West without the need to attend Zelda concerts or out-of-control expos or conventions.
Professor Layton and the Azran Legacy is headed to Nintendo 3DS in 2014. And before leaving us explaining "that was the only Professor Layton announcement" or something to that effect, someone had an objection to make. Professor Layton vs. Ace Attorney was confirmed for North America; that's coming in 2014 as well. I suppose we can call 2014 The Year of Professor Layton officially now, right? …Right?! Here's a look at a trailer for the game featured in the Nintendo Direct:
| | |
| --- | --- |
| | |
After leaving the Nintendo Treehouse, Iwata took time to talk about The Legend of Zelda: A Link Between Worlds. Plenty of gameplay explained, as well as the fact that it's an entirely new Link, because the game takes place "many years in the future". Footage of the games two worlds were shown, Link actually travels between them by way of his paper-esqe powers. The game is still coming in November, more information is likely to come before then.  The Legend of Zelda: The Wind Waker HD was talked up next. I didn't catch anything new. It's still coming in October.
The Year of Luigi isn't over. He's coming back in Super Smash Bros 4, of course. Iwata spoke at length about how Luigi has appeared in every Smash Bros game thus far, so he certainly wouldn't be left out of the fun this time around.
Animal Crossing announcements closed out this Nintendo Direct. A special Animal Crossing area of the Miiverse is coming, dubbed Animal Crossing Plaza. This place will be available through 2014, and is a grand way for Animal Crossing fans to interact with one another.
Well, ladies and gentlemen: that's a wrap. I'm hoping this isn't the last we'll see of these Nintendo Direct presentations…because there's plenty to look forward to in 2014 as well.As usual, this post will be updated live with various assets and screen-grabs as I get my grubby, not-yet-fully-awake hands on them. And if my Recap isn't quite enough for you, you can seek out more information here. You can also watch the full presentation below.
---
E3 2013
Nintendo Direct
---
---