IGN has recieved exclusive early access to a brand new trailer that will be shown at E3 this year for The Last Story.
They have also reported that every copy of the game in its initial print run will be Limited Edition, and include a 44-Page softcover artbook.
The game and artbook will come in a special collector's box that will only be available to those who pick up the game early.
You can pre-order the game today, with the limited edition content, for $49.99 from GameStop (http://click NULL.linksynergy NULL.com/fs-bin/click?id=A*cPo7ijYRI&subid=&offerid=230950 NULL.1&type=10&tmpid=7050&RD_PARM1=http%3A%2F%2Fwww NULL.gamestop NULL.com%2Fwii%2Fgames%2Fthe-last-story%2F99301)and Amazon (http://www NULL.amazon NULL.com/gp/product/B007CSF3GO/ref=as_li_qf_sp_asin_il_tl?ie=UTF8&tag=opr-20&linkCode=as2&camp=1789&creative=9325&creativeASIN=B007CSF3GO).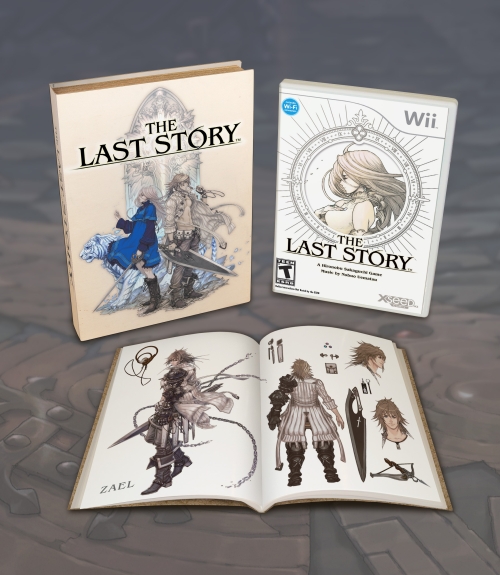 [SOURCE (http://www NULL.ign NULL.com/articles/2012/06/02/the-last-story-special-gift-for-launch-copies)]