For the Kingdom Hearts series, the Kingdom Hearts Orchestra -World of Tres- is still on tour. Within four days, it is about to stop at New York City in the United Palace. For New York City as well as all future stops, tickets are still available for purchase. For the concert specifically, there is a video program created by Tetsuya Nomura himself. Music composed by legendary composer Yoko Shimomura as well as Takeharu Ishimoto and Tsuyoshi Sekito is featured throughout the concert.
Specific to the concert, orchestral renditions of Kingdom Hearts III songs by Hikaru Utada "Face my Fears" and "Don't Think Twice" are featured. Arrangements of "Dearly Beloved" and "Simple and Clean" are to be also performed. For the first half, the story is relived game by game ending with a boss medley called "Diabolic Bash". The second half is dedicated to Kingdom Hearts III completely.
The concert made its premier in April 27th and 28th, at the Tokyo International Forum A. It was performed by the Kanagawa Philharmonic Orchestra along with the Senzoku Freshman Singers Choir. It was conducted by Jean Deroyer with guest pianist Vincent Mussat. At each concert, there is merchandise such as the official orchestra CD recorded on March. there is also a t-shirt, tote bag, keychain, poster, 48-page concert program, and a set of Orchestra Conductor Keyblades. During the tour, Yoko Shimomura is set to appear in specific locations. She is to serve as MC for the night, performing on stage and doing meets and greets during the after show for VIPs. In addition to Tokyo and Osaka, she is planned to appear at Los Angeles, New York City, Milan, Paris, London, Sao Paulo and Mexico D.F.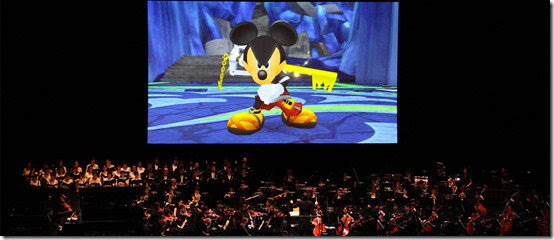 Here is the listing for the following locations:
New York (US) – June 28-29, 2019 – United Palace
Buy at www.ticketfly.com
Toronto (Canada) – July 13, 2019 – Sony Centre
Buy at www.ticketmaster.ca
Atlanta (US) – September 14, 2019 – Fox Theatre
Buy at www.foxtheatre.org
Paris (France) – September 28, 2019 – Palais des Congrès
Buy at www.fnacspectacles.com
Sydney (Australia) – October 19, 2019 – Sydney Town Hall Centennial Hall
Buy at https://www.oztix.com.au/
Dallas (US) – October 26, 2019 – Verizon Theatre at Grand Prairie
Buy at www.axs.com
São Paulo (Brazil) – November 2, 2019 –Espaço das Américas
Buy at uhuu.com
London (United Kingdom) – November 17, 2019 –Eventim Apollo
Buy at www.eventim.co.uk
Mexico D.F. (Mexico) – November 23, 2019 – Auditorium Blackberry
Buy at www.ticketmaster.com.mx
Osaka will have tickets on sale later.
---
concert
Kingdom Hearts
world tour
Yoko Shimomura
---
---