Then we have the main attraction of the towers: the bosses that reside within. Each boss can only be harmed with the chain, with most of the bosses having attack patterns and a special ability that must be taken care of before you can do damage to their core. So the Masters, while acting like bosses, also act like puzzles, about which you are given clues in the notes scattered throughout the towers. These fights, next to Elena, are the highlights of the game. The Masters are artistically designed, and the gameplay embraces the Wiimote and nunchuck to such a degree that it wouldn't feel the same without it. With that said, one of my minor annoyances is that the chain itself requires a bit of precision, and you will see yourself at times failing to grab what you target since it can be a bit finicky, especially when in the heat of battle.
The camera can also cause strife at times. With it being in a fixed position and you having no control, it can be disorienting with it shifts from one awkward position to another. Another issue arises when it pans out; for platforming and overlooking a large portion of the environment, it works fine as intended. However, in battle, it's a completely different story, and when more enemies are on screen it can be hard to distinguish what's happening. It only gets worse when trying to aim at a specific target as they bundle all together and again, with this type of camera, it can be frustrating in certain rooms.
The game also sports five endings and a unique new game plus option, which allows you to transport to any specific chapter to try your hand at getting different endings while keeping all your stats, equipment, and items. The hidden doors throughout the 13 towers also contain goodies for those completionists. So, there's quite a bit of replay value worth coming back after completing the game, which will take you up to 20 to 30 hours to finish, depending on how much you do.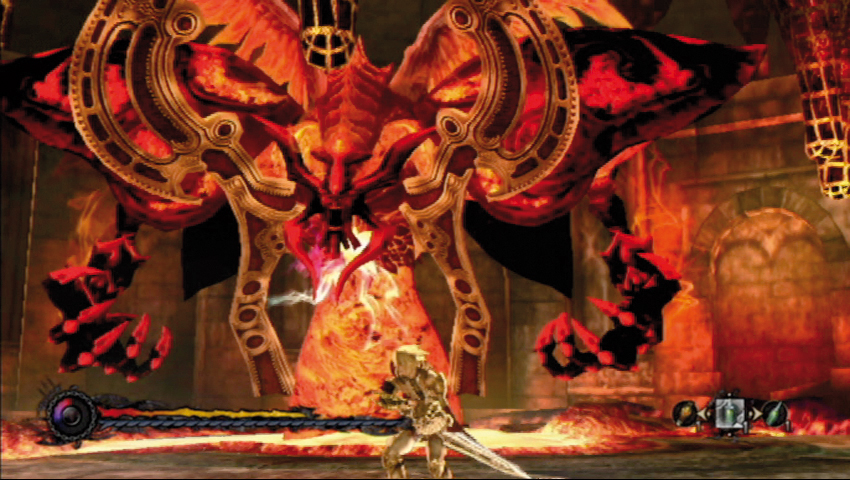 When it comes to production values, Pandora's Tower is a mixed bag. While the character models, the use of sky box when overlooking the tower, and the dramatic fixed camera angles may look impressive, the textures have an unpolished feel thanks to the hardware limitations of the Wii. So, while the designs and themes of the towers at first seem grandeur, by the half-way point, you will start to see another big problem of the game: the re-usage of assets. Each tower has a theme that pertains to their past usage by the Elyria Kingdom as benefits to the war effort, which gives each tower some depth to it. However, you will start to see the same themes, even rooms repeated throughout the later towers. So while it makes sense in context, it really shows that Ganbarion cut corners.
If that wasn't enough, even enemies start to repeat, with some getting only a touch of a cosmetic change. The soundtrack itself takes a hit because of this. The use of arrangements of classic pieces instead of original music is absolutely fine, as they fit very well with the tone and narration of the game's theme and story. Then as you go further, you will notice the music tracks repeating with only minor differences. So while the soundtrack is beautifully done, it does start to get repetitive. On a technical side, load times are nearly non-existent, which, for a game in which you will be going through many rooms, is a huge relief. Sadly, the game is not without its bugs and glitches, as I have experienced the glitch that some other gamers are reporting with the game freezing when trying to enter the 11 and 12th towers in NTSC copies of the game. While there are ways of getting around it, it can get quite annoying, since the level itself requires you to go back to Elena's side more often than not, given its scale.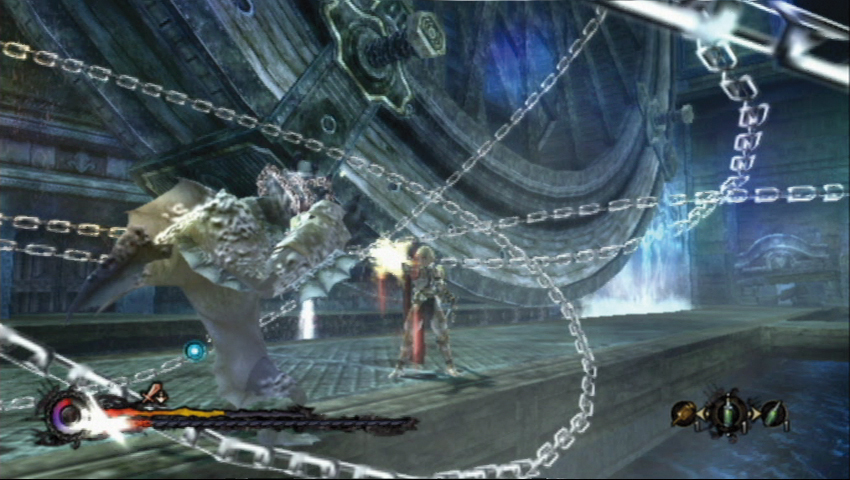 Pandora's Tower is one of those titles you rarely see in a console's life cycle. It effectively and intuitively utilizes motion and pointer controls, and really uses the Wii's strengths to its fullest. It may be weak when it comes to the overall narrative in the grand scheme of things, though, including a foreseeable twist. I'm hard-pressed not to acknowledge the character dynamic that made me feel genuine emotions between the main duo, though, thanks largely in part to the convincing voice acting of Elena's character.
At first glance, Pandora's Tower presents itself as a low budget title due to the reuse of assets and rough textures; however, the artistic design and the game's scope show they pushed the Wii to it's limits, thanks to ingenuity from the developers at Ganbarion. Besides these shortcomings, it has the presentation and gameplay of a Triple A title for the Wii. It has as much heart and creativity as any AAA game you could mention off the top of your head. It's a title I can highly recommend you try out at least once in your lifetime, especially if you're hungering for something quite different than your average AAA title. Who knows if this will be the truly last localized Wii game worth talking about, but I personally wouldn't be too sad if it was. This is one last hurrah befitting of the Wii.
---
Pages: 1 2
Ganbarion
Pandora's Tower
XSEED Games
---
---