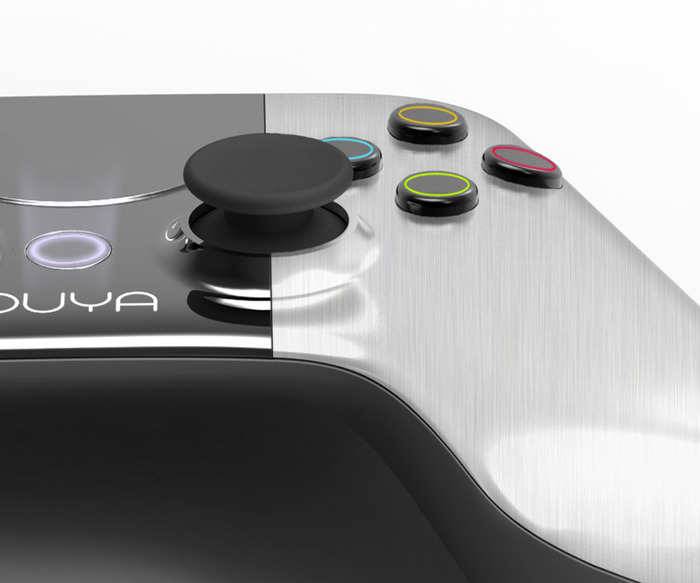 UPDATE 7/10/12: As of now the funding goal of $950,000 has been surpassed.  At this time of writing, the funding has reached just shy of $1.3 million.  Keep your eye on the kickstarter page (http://www NULL.kickstarter NULL.com/projects/ouya/ouya-a-new-kind-of-video-game-console) to see how far it goes.  With 29 days left, there is still much room for higher funding.
—-
Original Story:

Most people would agree that the console market as it is right now isn't doing too well. You'll hear this from several (http://www NULL.vg247 NULL.com/2012/05/03/red-5-boss-calls-console-model-broken-dead/) developers (http://www NULL.lazygamer NULL.net/xbox-360/the-60-retail-game-model-is-broken/) to game journalists (http://www NULL.escapistmagazine NULL.com/videos/view/jimquisition/6014-Xbox-360-and-PS3-Are-Just-Very-Crap-PCs) to just random people on the internet. We can all agree that the console market needs a shake-up. Hopefully, OUYA may do just that.
For those not aware, OUYA is a brand new Android-based video game console that will be available for $99. The big thing about the console aside from the price tag is that it's completely open-source and that the library will solely consist of games that will be free to play to some degree. Mind you, while there are certainly free-to-play games lined up for the console, it also means that someone can just put a demo of their game up and ask to pay to unlock it. You know, like how Microsoft requires all XBLA games to have a demo. Hell, Minecraft is already set to be released on the system.
The goal of this project is $950,000. As of this writing, it has already surpassed $500,000 and will probably surpass that by the time this story goes out. So it's very likely that this project will be completely funded before the day's end. I really do hope this project succeeds when it's finished. The way it's defined, any game that has a free demo can be put on the console. Plus, with games like Tribes: Ascend and Blacklight: Retribution becoming popular, the free-to-play market is becoming more credible. I guess we'll find out next year.
Source (http://www NULL.kickstarter NULL.com/projects/ouya/ouya-a-new-kind-of-video-game-console)