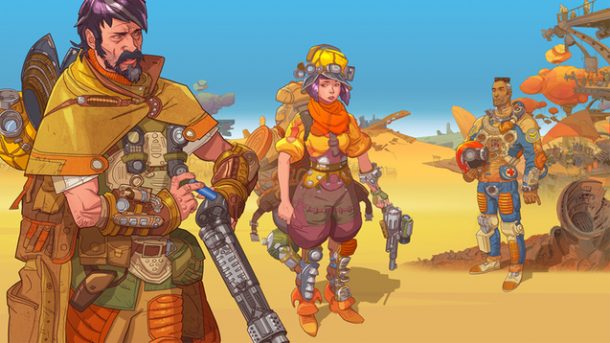 Morning Men, the episodic story-driven adventure game with some RPG elements, that we reported on not too long ago, will launch on Steam November 22. The game had some really nice hype around it and it seems that isn't fading anytime soon!
PRESS RELEASE
---
Morning Men Launches on Steam November 22, 2016
Pixel Federation Takes Players to the Golden Age of Sci-Fi After Successful Steam Greenlight Campaign
After a successful Steam Greenlight campaign, Pixel Federation has announced the release date for its episodic story-driven adventure game with RPG elements. Morning Men will launch on Steam on November 22, 2016.
When Pixel Federation launched its Steam Greenlight campaign for Morning Men, they had high hopes. Based on the feedback received, they were confident in their success. The problem was, the team didn't know how long the process would take; however, all of their expectations and assumptions were thrown out the window when Morning Men was Greenlit in just five days!
With such overwhelming support and new drive for the game, the company decided it is time to announce the release date — Morning Men will be released on Steam for PC, OSX and SteamOS/Linux on November 22, 2016.
---
Morning Men
Steam
Steam Greenlight
---
---