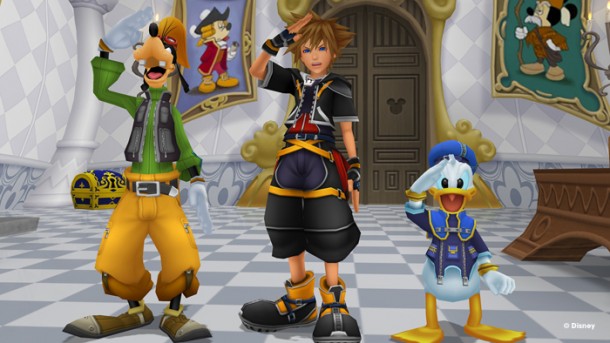 Although Kingdom Hearts 3 did not make an appearance at E3 this year, we received plenty of information regarding the upcoming Kingdom Hearts 2.5 HD ReMIX.
Unfortunately not all the news was good. If you were a fan of Kingdom Hearts Birth by Sleep's Mirage Arena then you will be disappointed. During the Square Enix presentation at E3 the co-director of Kingdom Hearts, Tai Yasue, has confirmed that the Mirage Arena will not be playable online via PSN.
The single player segment of the Arena, however, will still be playable with some tweaks that will apparently make the experience even better than before.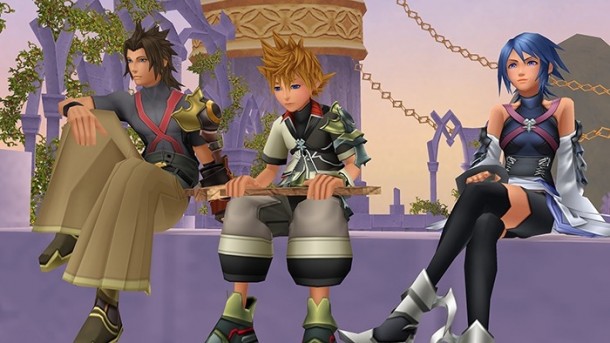 The reason Tai Yasue stated for this was that they wanted to speed up the development of Kingdom Hearts 3 and if they chose to keep the online portion, it would have greatly taken away from KH3.
For those that don't know, the Mirage Arena was a section of the game where players got to play as the armored version of Terra, Aqua, or Ventus against a horde of enemies for experience points and items. The online portion allowed players to play with up to 6 others.
Kingdom Hearts 2.5 HD ReMIX is slated for release on October 2nd in Japan, December 2nd in North America, and December 5th in Europe. The game is currently retailing at $39.99 USD. You can preorder the game below. (https://www NULL.amazon NULL.com/Kingdom-Hearts-HD-2-5-ReMIX-PlayStation/dp/B00FS2XRIC/ref=as_sl_pc_ss_til?tag=opr-20&linkCode=w01&linkId=&creativeASIN=B00FS2XRIC)