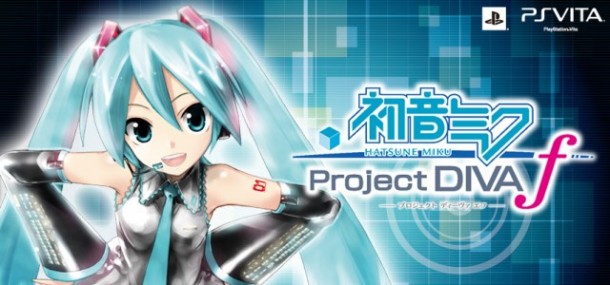 Sega has confirmed via a PlayStation Blog post that Hatsune Miku: Project Diva f will be launching in March for the PlayStation Vita. They have also confirmed that the extra songs, character modules, and Snow Miku 2013 DLC will be available. Pricing has not been set at this point, but Sega says they will have more information in a future blog post.
In a quote from the PlayStation Blog post Sega credits the fans for making the game a success:
It's amazing to look back and see how far we've come over the last year. For that, we have nothing but thanks for each and every one of you who picked up the game (or plans to) and is part of that story. From a Facebook post asking for your likes and shares, to a PS3 version announcement and successful launch, and now, for all the PS Vita owners, a portable version of Hatsune Miku: Project DIVA f in just a month. A lot can happen in a year
This just goes to show that if you show a company your support for a product you really want. They might just listen!
source (http://blog NULL.us NULL.playstation NULL.com/2014/02/05/hatsune-miku-project-diva-f-debuts-on-ps-vita-this-march/?sf1716855=1)