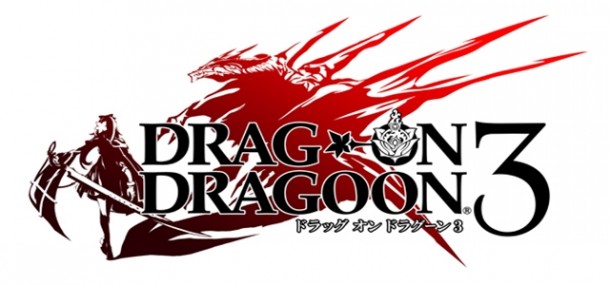 Today, Square Enix has (http://blog NULL.us NULL.playstation NULL.com/2013/10/09/drakengard-3-coming-to-ps3-in-2014/) announced (http://blog NULL.eu NULL.playstation NULL.com/2013/10/09/drakengard-3-is-coming-to-ps3-in-2014/) that Access Game's latest entry in the Drakengard series that also acts as a prequel to the first game, Drakengard 3, will be localized for Western regions.
They also uploaded an announcement trailer, launched the game's Western website (http://www NULL.drakengardgame NULL.com/), and uploaded screenshots on the's Facebook (https://www NULL.facebook NULL.com/Drakengard). The same PV trailer that was revealed at this year's Tokyo Game Show last month, but with subtitles and the Western release date. Like we said earlier, the developers for this franchise don't seem to be bothered with showing a bit of spoilers in their trailers for their games. So spoilers abound, watch at your own discretion, you can watch the trailer below. The song in the trailer is called "This Silence Is Mine," sung by Chihiro Onitsuka for those wondering.
A prequel to the original Drakengard, Drakengard 3 transports players to a medieval world where six sisters wield special magical abilities as the "Intoners." These sisters have brought peace to the earth with their power to manipulate magic through song. Harmony is disrupted, however, when the eldest sister, Zero, attempts to murder her younger sisters with the help of her dragon companion, Mikhail. As the story progresses, players find themselves in a battle to unravel the mystery of Zero and learn her true intentions.
Drakengard 3 is a PlayStation 3 exclusive title, and will arrive in North America and Europe next year following the Japanese release in December. It will be released in physical form exclusively on their online website (http://store NULL.na NULL.square-enix NULL.com/store/sqenixus/en_US/pd/ThemeID NULL.29853700/productID NULL.288520500# NULL.UlXMzlDrzao) and offered digitally on the PlayStation Network for North America, while only being released digitally on PSN for Europe.
Want to check out the rest (http://www NULL.amazon NULL.com/dp/B0001A86EG/ref=as_li_qf_sp_asin_til?tag=opr-20&camp=14573&creative=327641&linkCode=as1&creativeASIN=B0001A86EG&adid=16NB30SRSV89V7EA30MP&&ref-refURL=http%3A%2F%2Foperationrainfall NULL.com%2F%3Fp%3D100850%26preview%3Dtrue) of series (http://www NULL.amazon NULL.com/dp/B000CSUKY6/ref=as_li_qf_sp_asin_til?tag=opr-20&camp=14573&creative=327641&linkCode=as1&creativeASIN=B000CSUKY6&adid=1M4AYEAQJ8NTKE8PYWCD&&ref-refURL=http%3A%2F%2Foperationrainfall NULL.com%2F%3Fp%3D100850%26preview%3Dtrue) or other games (http://www NULL.amazon NULL.com/dp/B002BRYIJY/ref=as_li_qf_sp_asin_til?tag=opr-20&camp=14573&creative=327641&linkCode=as1&creativeASIN=B002BRYIJY&adid=0TTXX1M1XF76BB0CSBFX&&ref-refURL=http%3A%2F%2Foperationrainfall NULL.com%2F%3Fp%3D100850%26preview%3Dtrue) developed by the same team? Amazon.com has got you covered: