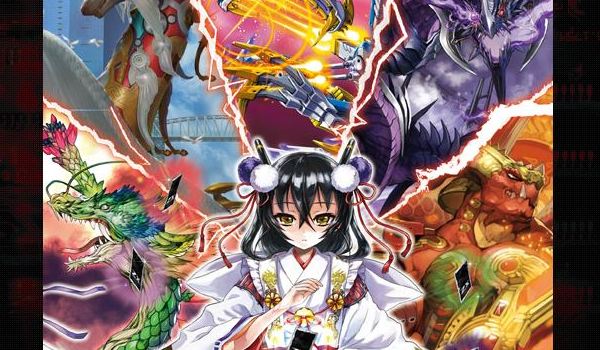 We have a retail listing from Rakuten (http://books NULL.rakuten NULL.co NULL.jp/rb/Z%EF%BC%8FX-%E7%B5%B6%E7%95%8C%E3%81%AE%E8%81%96%E6%88%A6-PS3-4995506002039/item/12236597/) to thank for the latest wave of information on Nippon Ichi's newest PS3 RPG. Zillions of Enemy X is currently a trading card game, and it seems that the PS3 game adaptation will use the same game mechanics. Collecting and combining cards for an edge in battle will likely be part of the game's central focus.
Zillions of Enemy X takes place in a future version of the world we know. The backstory so far: in the year 201X, mysterious gates to another world started popping up all around the globe. Out poured creatures of unknown origin who, like most strange creatures that find their way onto Earth in video games, proceeded to wreck the place and makes things generally unpleasant.
The main story takes place after this initial invasion, in 2069, and will follow five different characters as they cope with this dangerous world from different locations: Buenos Ares, Paris, Pretoria, Tokyo and Washington.
Nippon Ichi's unofficial mascot Asagi will also have some small appearances in the franchise. Preordering the game will get you an Asagi Metamorphose player card. There are also Asagi Go Fight! cards that come with first print copies of the game. There are three different Asagi Go Fight! cards randomly mixed amongst copies of the game; one with its namesake, and two with characters from the Zillions of Enemy X universe in Asagi's clothes.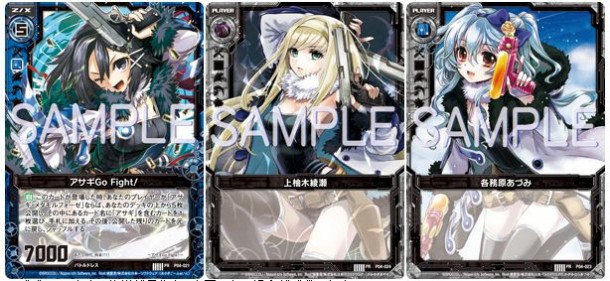 The game's current release date is May 23, 2013.
SOURCE (http://www NULL.siliconera NULL.com/2013/03/06/zillions-of-enemy-x-nippon-ichis-next-ps3-rpg-details-leak-out-has-asagi-in-it/)
Author's Note: The header image for this article is from the Zillions of Enemy X website (http://www NULL.zxtcg NULL.com) and is not directly affiliated with the PS3 game.