Project P-100 is the first game I've played at E3.  Up until the moment I stood in line I didn't even knew it existed and the line for it didn't seem too long so why not?
At first glance Project P-100 looks sort of like Viewtiful Joe, which would make sense as it was made by the same people behind the now defunct Clover Studios.  It has a very comic book type look and the characters sort of remind me of those marionette puppets from Team America.
The game has you controlling a hero with a bunch of followers to try and defeat what looks like evil robots.  You can do so by either attacking them straight on or you can use the various followers you picked up to morph into weapons to cause more damage.  The interesting part is how you morph; you can use the Wii U Game Pad to draw the corresponding shape such as a circle for a fist, straight vertical line for a sword, or right angle line for a gun.  You can also just press the x button and use the right analog stick to draw the shape, but that isn't nearly as fun or quick.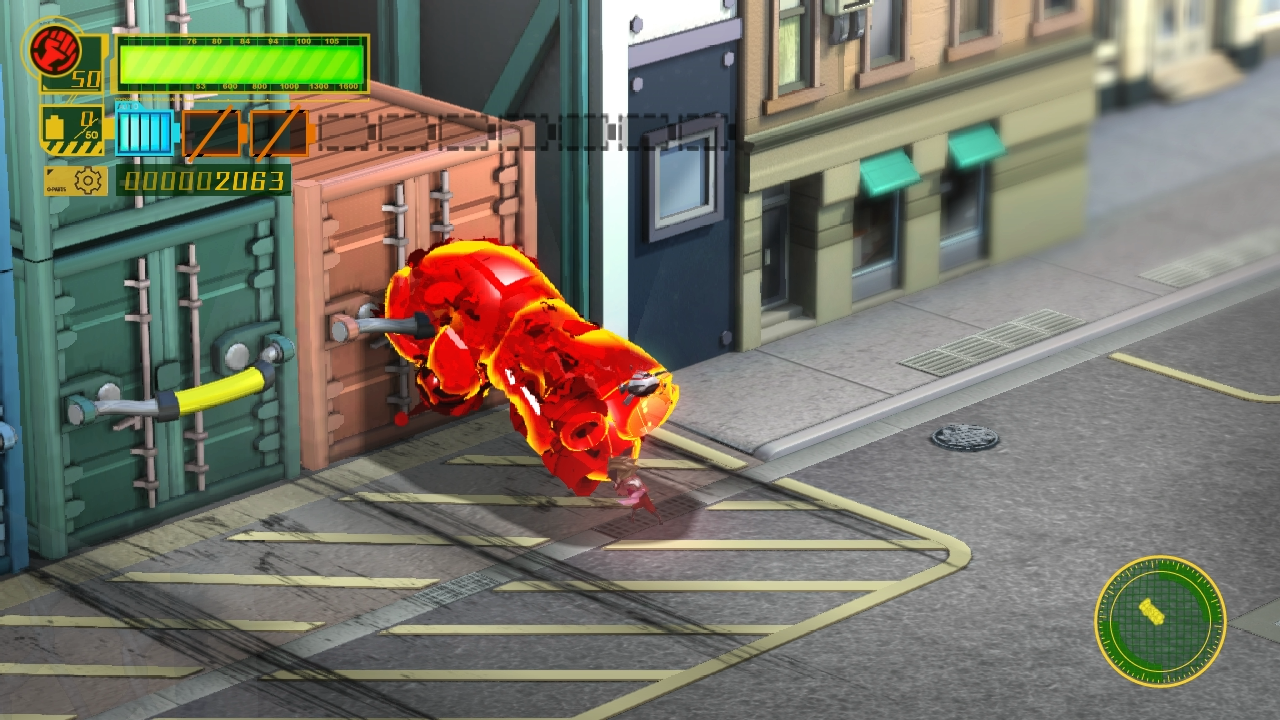 During certain enemy battles you will want to press the left trigger button to turn into what looked like a gelatin mold at the moment the boss would shoot an object at you to reflect it back to the enemy.   The boss battle at the end of the demo introduced context sensitive drawings when you have to transfer from one hand of the giant robot to the other by drawing a line straight across to form a chain-link bridge.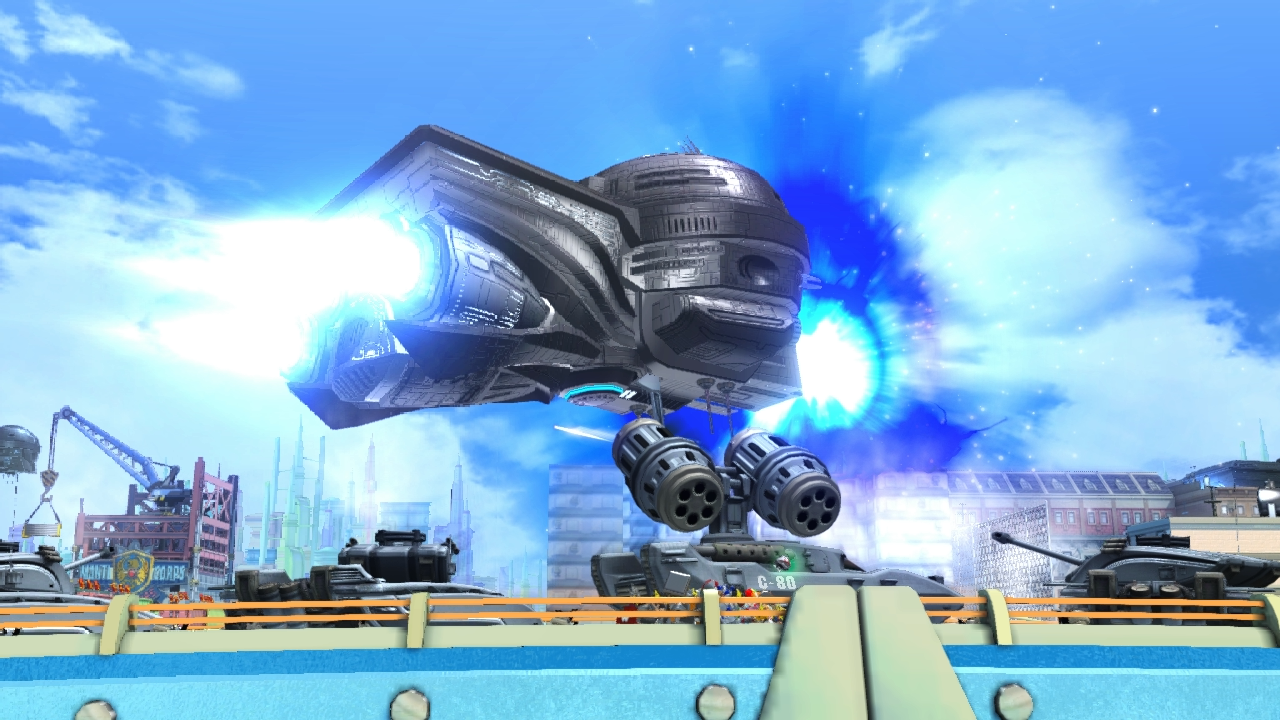 If you can't tell by now the game is pretty weird, but I wouldn't expect anything less from Platinum Games.
Second Opinion:
Steven Boaz – Editor, Webmaster – Operation Rainfall
In my short time with the demo on the show floor, Project P-100 feels like a highly polished version of the Japan-only Wii title Line Attack Heroes. The gameplay is very similar, but what really makes this game stand on its own is the art direction and quirky sense of humor. The super heroes range from donut eating cops to samba girls with bananas on their heads and even a super hero with a toilet bowl on his head. Each of these heroes functions in their own unique way when used as a primary character, and there were over a dozen playable heroes in the demo version. The graphics looked sharp in high definition*, and even further helped enhance the depth of the cel-shaded style. Obviously, we had our hands on a work-in-progress version of the game, but if the full game ends up anything like this demo, filled with charming, quirky characters and frenetic, action packed boss battles with giant robots, then you can sign me up when it hits retail later this year.
—
*Screen resolution for P-100 is not known at this time, however, the Nintendo Reps have stated that the game will be finalized in either 720p or 1080p.
Press Release:
"Strength in Numbers
Earth is under attack from an invasion of enormous aliens, and the
only thing that can protect the planet is a group of unlikely, yet mighty,
heroes with special abilities. Unfortunately, the aliens are too powerful
for the heroes to fight individually. They must join forces and work
together to defeat their common enemy. These uniquely different
heroes can morph into powerful weapons to crush the invaders or turn
into objects like a giant fist or bridge to interact with and traverse the
environments."
---
E3
Nintendo
Platinum Games
Project P-100
Wii U
---
---