4. "Them" from Legend of Zelda: Majora's Mask
Simply called "Them" by Romani, these alien creatures come every year to take away the cows from Romani Ranch.  Cremia may not believe in "Them" but Romani is ready to defend the cows.
Link must be swift in attacking as these purple creatures with bright yellow eyes descend upon the farm.  If not, they will make it to the barn and will take the cows and Romani.
You may not think much of them, but "They" must be scary if they turn Romani into this: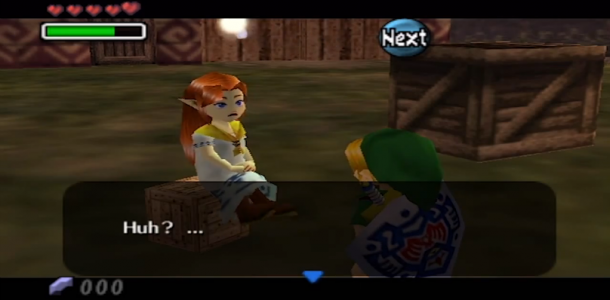 3. Pyramid Head from Silent Hill 2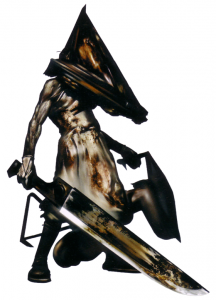 Also known as the Red Pyramid Thing by James Sunderland, Pyramid Head is the main antagonist of Silent Hill 2.  At its basic level, he is a violent monster.  But from what is gleaned, he may be somewhat of an executioner.
Pyramid Head is attracted to those with extreme amounts of guilt or desire of vengeance, which explains why it keeps coming after Sunderland.  At the climax of the game, you will have to fight two of these guys, after which they will both impale themselves on their spears.
Oh, and he appears in this creepy painting, entitled Misty day, remains of the Judgment.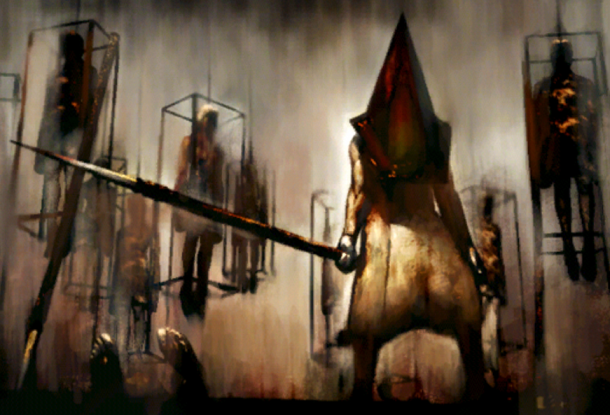 2. Regeneradores (or Regenerators) from Resident Evil 4

Created by inhumane augmentations, Regeneradores have the ability to heal wounds and grow back entire sections of the body in seconds.  In short, they are like the horror version of Cell from Dragon Ball Z.
A Regenerador has extreme flexibility, allowing it to bend in ways that would break a human.  They are also immensely powerful and can stretch their limbs to grab any opponent.  They will strike at any moment and knock you down when you least expect it.
If you've ever gone up against a Regenerador and lived to tell the tale, then consider yourself lucky.
And the number 1 scariest enemy according to the Oprainfall staff is…