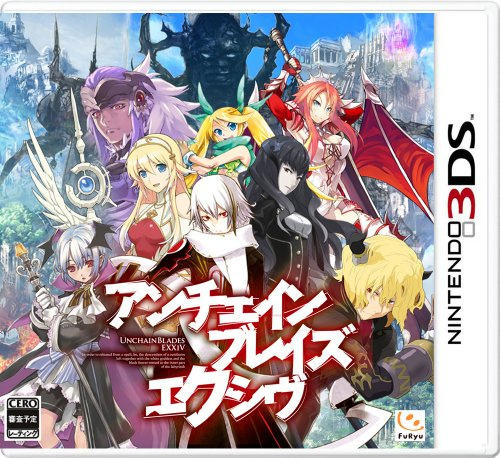 A recently released video (http://www NULL.siliconera NULL.com/2012/08/07/unchained-blades-exxiv-trailer-shows-devious-dungeons-new-animation/) for Unchained Blades EXXIV showcases animation, artwork, and gameplay for the first-person, dungeon crawler's sequel.
The original Unchained Blades pulled together multiple industry veterans such as Takashi Hino (Grandia), Toshio Akashi (Lunar), and Nobuo Uematsu (Final Fantasy) to create its dungeon crawling RPG action for the PSP and 3DS. The sequel (http://www NULL.siliconera NULL.com/2012/05/29/unchained-blades-sequel-set-for-october-with-over-a-dozen-more-artists/) will also include Suzuhito Yasuda (Devil Survivor), Yusuke Kozaki (No More Heroes), and Kaito Shibano (Luminous Arc 3) among other artists who will create artwork for the game.
Unchained Blades EXXIV is scheduled to be released in Japan on November 15 for the PSP and 3DS. The original title (http://unchainedblades NULL.com/), published by XSEED, is currently available for the PSP via the Playstation Network and will be available for the 3DS via the Nintendo eShop later this summer.