A few days ago, The Last Story lead designer Takuya Matsumoto was interviewed by GameZone.  Many questions were asked regarding the game, including the North American release date for the game (Matsumoto says they are "aiming for August/September-ish").  But one of the questions that has the internet buzzing (http://gematsu NULL.com/2012/06/mistwalkers-wants-to-make-wii-u-rpgs) deals with Mistwalker developing for the Wii U.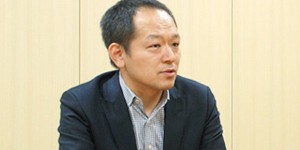 From Matsumoto:
The development team and Sakaguchi-san are looking forward to making more [action RPGs], especially for the Wii U because it has another [screen] right in front of you that will add another level of strategic elements into the action-RPG.
As the internet imagines (http://wiiublog NULL.com/takuya-matsumoto-is-really-looking-forward-to-wii-u/) what Mistwalker will come up for the Wii U, Matsumoto assures everyone that they're excited to work on the new console but nothing of note has been planned.
The Last Story will be published by Xseed Games.  The game is rated T for Teen and will hopefully release in "August/September-ish."
To read more of the interview, click here (http://www NULL.gamezone NULL.com/products/the-last-story/originals/e3-2012-the-last-story-interview-with-takuya-matsumoto).