Ember, the cute and cuddly baby dragon from Hometown Story, has become the official plushie pre-order bonus of game.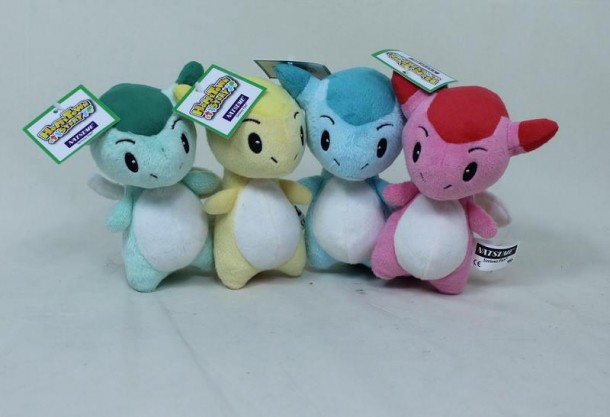 Ember is the cute and cuddly baby dragon from Hometown Story. The Ember plushie started out as something that Natsume gave away to those who visited their booth at E3. Now, he is available to all of us as a pre-order bonus. The color of plushie that you get depends on where you pre-order the game.
How to get the color you want:
Emerald Green - Pre-order at GameStop (http://click

NULL

.linksynergy

NULL

.com/fs-bin/click?id=A*cPo7ijYRI&subid=&offerid=271758

NULL

.1&type=10&tmpid=7050&RD_PARM1=http%3A%2F%2Fwww

NULL

.gamestop

NULL

.com%2Fnintendo-3ds%2Fgames%2Fhometown-story%2F110405); either online or at your local store.
Ruby Red – Pre-order from Amazon.com (This promotion may not be up just yet but will be soon).
Sunny Yellow – Exclusive to the Natsume Online Store (http://natsume

NULL

.com/store/)
The note on the Facebook page (https://www NULL.facebook NULL.com/pages/Natsume-Inc/94338588396) for Natsume states "We're not done with pre-order announcements yet, as we're gearing up to finalize Hometown Story's release date.  Keep watching for more details!" More info to come when we have it!
Source (https://www NULL.facebook NULL.com/notes/natsume-inc/state-of-the-farm-august/626188694068313)
Pre-order now from GameStop.com. (http://click NULL.linksynergy NULL.com/fs-bin/click?id=A*cPo7ijYRI&subid=&offerid=271758 NULL.1&type=10&tmpid=7050&RD_PARM1=http%3A%2F%2Fwww NULL.gamestop NULL.com%2Fnintendo-3ds%2Fgames%2Fhometown-story%2F110405) Or click below to pre-order from Amazon.com: