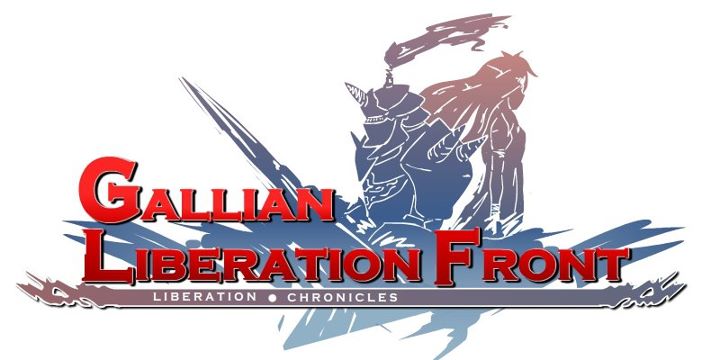 (https://www NULL.facebook NULL.com/GLFront)
Game production and publishing company, SEGA, are best known throughout the world for their Sonic the Hedgehog, Yakuza and Phantasy Star series. However one series that tends to go under the radar is Valkyria Chronicles. In the eyes of many gamers, Valkyria Chronicles stands as one of the most unique games within the industry today: the blend of stunning cell-shaded graphics, beautiful orchestrated music, engrossing storyline and unique gameplay combine to create one of the most unique games that have said to redefine the experience of playing a RPG.
For those new to the series, Valkyria Chronicles is a strategic role-playing game set in a fictional European War where two military super powers are fighting over a precious resource known as ragnite. The story centres around Gallia, a smaller nation caught in the war and Welkin Gunther, a young lieutenant and commander of Squad 7 of the Gallian Militia who are fighting to push back the Imperial Alliance invasion. Throughout the game players will complete missions to help further drive back the Imperial Alliance whether that be from capturing strategic locations to repelling enemy invasions; all of this is done through a unique blend of strategy and 3rd person shooting gameplay. For a more detailed overview of Valkyria Chronicles, I suggest clicking the video below.
Shinkara Ep.1 – Valkyria Chronicles
Words cannot describe how brilliant this franchise is and so it was at great dismay to the fans when SEGA announced that it had no plans to localize the 3rd game of the series, Valkyria Chronicles 3. The decision to not localize Valkyria Chronicles 3 by SEGA was largely due the low sales of Valkyria Chronicles 2 and piracy issues with Sony's handheld, the Playstation Portable; this was later reinforced by an announcement by SEGA stating it had no plans to produce or localize any more games on the PSP because they saw no more viability in doing so. While it is true that Valkyria Chronicles 2 had fewer sales than its predecessor, this was largely attributed from the movement of the franchise from the PS3 to PSP (a not so popular console in the West compared to Japan) and SEGA's lack of marketing of the franchise towards the general market.

While the franchise had suffered from a lack of sales, it has still maintained a strong following within the gaming community with a passion to see Valkyria Chronicles 3 localized in the west and this can be seen from websites like Dualshockers (http://www NULL.dualshockers NULL.com/) writing an open letter (http://www NULL.google NULL.com NULL.au/url?sa=t&rct=j&q=&esrc=s&source=web&cd=1&ved=0CCAQFjAA&url=http%3A%2F%2Fwww NULL.dualshockers NULL.com%2F2011%2F10%2F02%2Fopen-letter-to-sega-if-you-cant-publish-it-license-it%2F&ei=xaBkUJT2N-eWiQf6n4GoCg&usg=AFQjCNELmqj18k5rPq_2o6uCGDs1g1Y60g&sig2=siWwJaWFUl_m6Y06ivcM5g) to SEGA for suggestions of localization, to groups of gamers dedicating their time to translating the game completely. We here at the Gallian Liberation Front want to take this passion that the fans have gathered for Valkyria Chronicles and use it to show SEGA that there is a strong market for this franchise and convince them to localize Valkyria Chronicles 3.
The Gallian Liberation Front is dedicated to seeing Valkyria Chronicles 3 brought to the west and our dedication has garnered strong support from Destructoid (http://www NULL.destructoid NULL.com/), Japanator (http://www NULL.japanator NULL.com/), Dualshockers (http://www NULL.dualshockers NULL.com/2011/10/02/open-letter-to-sega-if-you-cant-publish-it-license-it/) and Blistered Thumbs (http://www NULL.blisteredthumbs NULL.net/) to even notable members of the gaming community such as Aaron Webber, SEGA of America's PR and Casey Ormond, composer of the Valkyria Chronicles Piano Pieces (http://www NULL.youtube NULL.com/watch?v=UY0K3OwNu3Q&list=UUuMHZVoqK268n4NWFkQyrnQ&index=8&feature=plcp). However our fight is far from over and so we need YOUR help in order to make this vision become a reality.
For more details on the Gallian Liberation Front, you can check out our Facebook page by clicking the banner above or click the link (https://www NULL.facebook NULL.com/GLFront) here. You can also check out the various articles written about the GLF in the links below. You can also click here (http://www NULL.petitiononline NULL.com/vc3/petition NULL.html) to sign our petition.
Blistered Thumbs - Sign This Valkyria Chronicles III Petition Now! [Update]
(http://www NULL.blisteredthumbs NULL.net/2011/08/sign-this-vciii-petition-now/)Destructoid - Gallian Liberation Front unites for Valkyria Chronicles 3
(http://www NULL.destructoid NULL.com/gallian-liberation-front-unites-for-valkyria-chronicles-3-209740 NULL.phtml)Dualshockers - We Want YOU for the Gallian Liberation Front!
(http://www NULL.dualshockers NULL.com/2011/10/17/valkyria-chronicles-iii-in-the-west-all-hope-is-not-lost-its-very-open-ended/)Dualshockers - Open Letter To Sega: If You Can't Publish It, License It.
(http://www NULL.dualshockers NULL.com/2011/10/05/valkyria_chronicles_3/)Dualshockers - Sega on Valkyria Chronicles III in the West: "All Hope is Not Lost. It's Very Open Ended"
(http://www NULL.dualshockers NULL.com/2011/10/17/valkyria-chronicles-iii-in-the-west-all-hope-is-not-lost-its-very-open-ended/)Japanator - Join the Gallian Liberation Front for Valkyria 3 justice (http://www NULL.japanator NULL.com/join-the-gallian-liberation-front-for-valkyria-3-justice-20212 NULL.phtml)