We're happy to announce that every single episode of The Downpour Podcast is readily available on the iTunes music store (https://itunes NULL.apple NULL.com/us/podcast/oprainfalls-downpour-podcast/id645737018)! If iTunes isn't your cup of tea, you can still check out this page for a newly updated archive of past episodes! Lastly, be sure to follow the show on Twitter (https://twitter NULL.com/DownpourPodcast) for more interactivity!
---
Welcome to another Monday and another episode of The Downpour Podcast!
We have a packed show for you this time around! First we hit you with a dose of gaming news as well as a breakdown of what we've been playing. We're all eagerly awaiting February for some of our highly anticipated games like Bravely Default and Lightning Returns: Final Fantasy XIII and we couldn't be more excited. Of course we can't talk video games, RPGs, and Final Fantasy without also giving our two cents on the most recent mobile release of Final Fantasy VI, but you might hear some things you wouldn't expect!
With 2014 giving us a fresh, new start we thought it best to shake things up here at the show and have a little fun. Starting right here with Episode 42 we are doing guest topic segments where we invite some cool peeps from around the internet to talk to us about video games and topics that are near and dear to their hearts. To kick it off we have Stealth, known from another podcast called RPGrinders (http://wickedradionetwork NULL.com/members/rpgrinders/) (which you can listen to every Friday LIVE at 8 P.M. Eastern Time) and, of course, check out his rants on Twitter via @Stealth___ (https://twitter NULL.com/Stealth___).
Following that up we've got a healthy dose of anime talk! How's that Winter anime season coming? We might just be too busy with Kill la Kill and Space Dandy! And so much more!
Stay tuned for Episode 43 headed your way on Monday, February 10th, 2014. 
As usual, we always appreciate your feedback. Please let us know how you feel in the comments below or by sending an email to downpourpodcast@oprainfall.com (downpourpodcast null@null oprainfall NULL.com).
Follow us @downpourpodcast (http://www NULL.twitter NULL.com/downpourpodcast)
Or individually:
Jonathan – @radical_defect (http://www NULL.twitter NULL.com/radical_defect)
Randy – @saber_breaker (http://www NULL.twitter NULL.com/saber_breaker)
Jared – @red_amarant (http://www NULL.twitter NULL.com/red_amarant)
Podcast: Play in new window (http://www NULL.operationrainfall NULL.com/Podcasts/Episode42 NULL.mp3) | Download (http://www NULL.operationrainfall NULL.com/Podcasts/Episode42 NULL.mp3) (Duration: 2:21:35 — 64.8MB) | Embed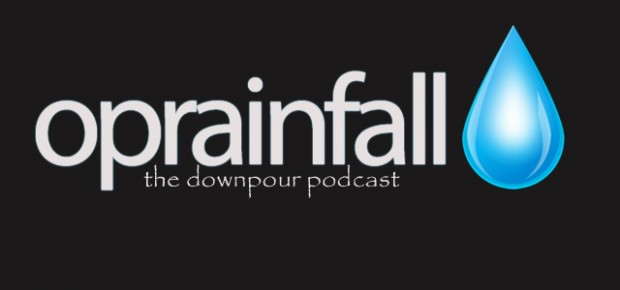 Show Notes
REVIEW: Animal Crossing: New Leaf
REVIEW: Catherine
REVIEW: Chasing Aurora
REVIEW: Bravely Default: Where the Fairy Flies
NEWS: PR | Digitally Remastered Pokemon Soundtrack
NEWS:Renegade Kid regains rights to Moon, files trademark for Moon Chronicles.
NEWS:Xenogears: Perfect Works is being reprinted.
OPENING: Fire Emblem – Strike (https://www NULL.youtube NULL.com/watch?v=LkQXQLPrCqo)
INTERVIEW INTRO: Persona 2 Innocent Sin (PSP) – Boss Battle (https://www NULL.youtube NULL.com/watch?v=Vb22li36dJg)
ANIME: Kill la Kill – Don't Lose Your Way (https://www NULL.youtube NULL.com/watch?v=BRanksyk2w0)
CLOSING: Devil Survivor: Overclocked – Cool Jam (https://www NULL.youtube NULL.com/watch?v=hGdRE3BoZh0)