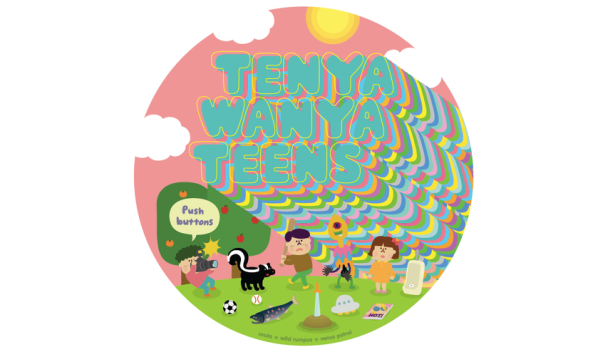 Game director Keita Takahashi is perhaps best known for his work on Katamari Damacy and its sequel We Love Katamari. He announced via Studio uvula's website that he has a new project in the works called Tenya Wanya Teens (http://tenyawanyateens NULL.com/) that is set to debut in San Francisco on March 27th at an event called PARTY (or its full title, "All Other Parties Are Still Trite And Dull (http://www NULL.its2013andallotherpartiesarestilltriteanddull NULL.com/).")
The game was created in conjunction with Wild Rumpus (http://thewildrumpus NULL.co NULL.uk/) and Venus Patrol (http://venuspatrol NULL.com/2013/03/love-hygiene-monsters-introducing-tenya-wanya-teens/), the latter of which has billed the game as a party game for two players played with custom controllers featuring joysticks and sixteen buttons apiece. This will definitely hamper the game's accessibility, but no one can say it doesn't fit the game's unconventional style.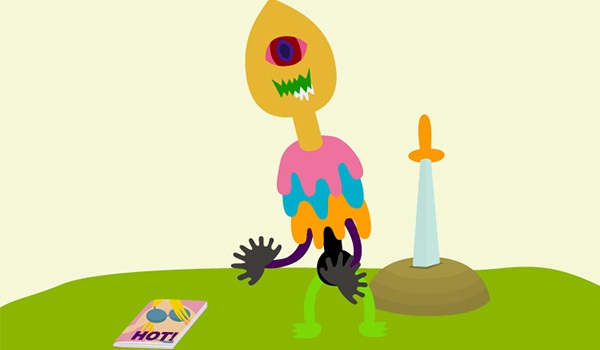 Tenya Wanya Teens translates to Topsy-Turvy Teens in English, and the PARTY website describes the game as "a coming-of-age tale about love, hygiene, monsters, and finding discarded erotic magazines in the woods."  It will appear at the PARTY venue alongside other indie titles, including Panoramical (http://www NULL.byfernando NULL.com/blog/?p=547), SoundSelf (http://www NULL.kickstarter NULL.com/projects/soundself/soundself), Superspace____ (http://superspaceblank NULL.com/), and Samurai Gunn (http://teknopants NULL.com/).
Tenya Wanya Teens will also make an appearance March 29th at the Experimental Gameplay Workshop (http://www NULL.experimental-gameplay NULL.org/) in San Francisco, which just happens to be the same venue that the initial prototype of Katamari Damacy was submitted to back in 2005.
SOURCE (http://www NULL.uvula NULL.jp/post/45768379411/gdc-tenya-wanya)