Note: Fresh Perspective is a series in which one of our writers will write about their first time playing a game they know little to nothing about.
Oh how I want to love the Playstation Vita.  It's such a nifty little machine, but at the moment it's being used as my dedicated Netflix machine as I play other games.  What it needs is some more games that aren't ports, or Uncharted (as good as that game is, there's not much to it after you complete it).  When I went to pick up my Vita from GameStop when it came out, I asked for a list of games that would be coming out soon and see if there was anything I'd want to pre-order.  Nothing really caught my eye, Resistance was a familiar name but I ultimately decided to wait and see for that game.  Then the store associate suggested Gravity Rush.  He told me briefly about the game and I subsequently put down five bucks for it.
I have a confession to make, I never really looked up much about the game.  I knew what it looked like and that was about it.  So when the demo came out for it I naturally downloaded it.  My first impression as soon as the title screen came up with the sweeping orchestral music was that it sounded like a super hero game.  This bodes well for me as I tend to love games like Batman and InFamous.  I tap the screen and start my brief adventure.
First things first, the graphics are great.  It has a very stylized cel-shaded vibe going for it and is very impressive for a handheld.  The character models, at least for the main characters, are nicely detailed and look very anime-ish.  Can't say much about the pedestrians though, they look very bland and featureless.  With that out of the way let's get to the gameplay.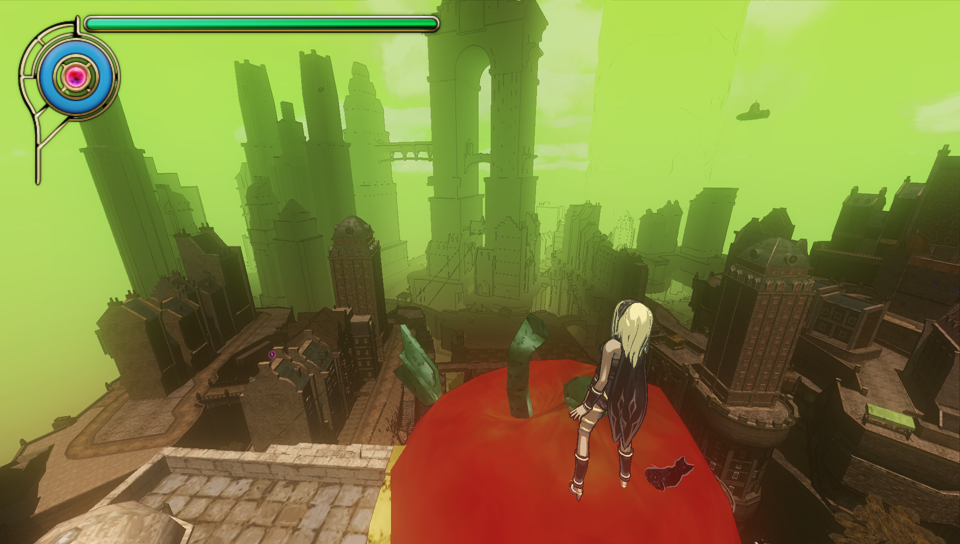 It starts out with the protagonist speaking in what sounds like French, very interesting to chose that but I can dig it! After a short introduction you're ready for a camera calibration.  The default settings are very sensitive, tap it left and you're practically turned all the way left.  I'd suggest turning down the camera sensitivity, it just feels more natural.  Afterwards they finally give you control to walk around with the current objective of looking for some glowing cat.  I do what I normally do when given the freedom to finally move around, find the jump button and jump around the place.  This may sound weird, but this game features one of the most amazing jumping animations I've ever seen in a game.  She thrusts her arms back and then forward as she jumps, you know, like a human and not an android!  The protagonists hair is also very well animated as it seems to blow in the wind.  Enough about me rambling about animation, how does the game play?!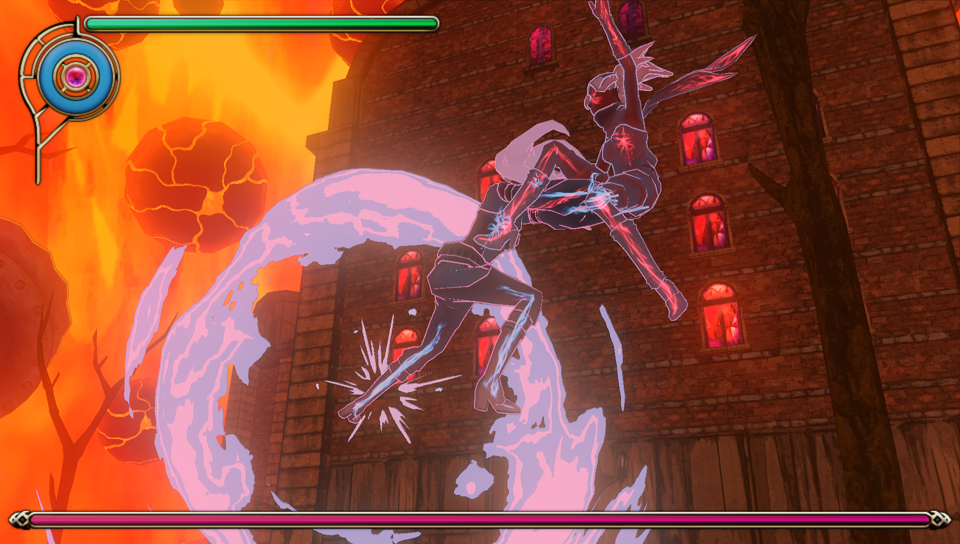 After finding the cat you're given the power to manipulate gravity.  You use the R button to float, then you target with the right stick, and then press R to change the gravity of your character to whatever your targeted and L to revert back to regular gravity.  You do have the choice to use the sensors in the Vita to target where you want to land as well as changing your path of where you're landing.  That feature is nice when you want to do small adjustments to pinpoint where you want to land, but mostly you'll be using the right stick to target.  A fun detail is that when activating the gravity manipulation around pedestrians or certain objects not bolted to the ground, they will float as well.
Later on in the demo you're given your first taste of combat.  Strangely the protagonist attacks by kicking.  I'm assuming she's an awesome kick boxer, or the demo will only show you so much.  Regardless it seems to work so no complaints from me.  I kick the thugs threatening the cop into submission and move onto the next type of combat which is a sort of gravity kick.  Basically think the same type of scheme as manipulating the gravity only instead of pressing R after you target, press the square button.  Now it's time to fight the boss!  Which is some weird looking squid thing with glowing weak spots.  This is where the controls can be a little frustrating.  Since you need to hit the monster in the weak spot you need to make sure you're accurate, otherwise you won't be dealing any damage.  Eventually I was able to gravity kick the two glowing on the head (at least I think that was it's head) which then revealed the last weak spot below.  Which I promptly spammed the kick button to victory!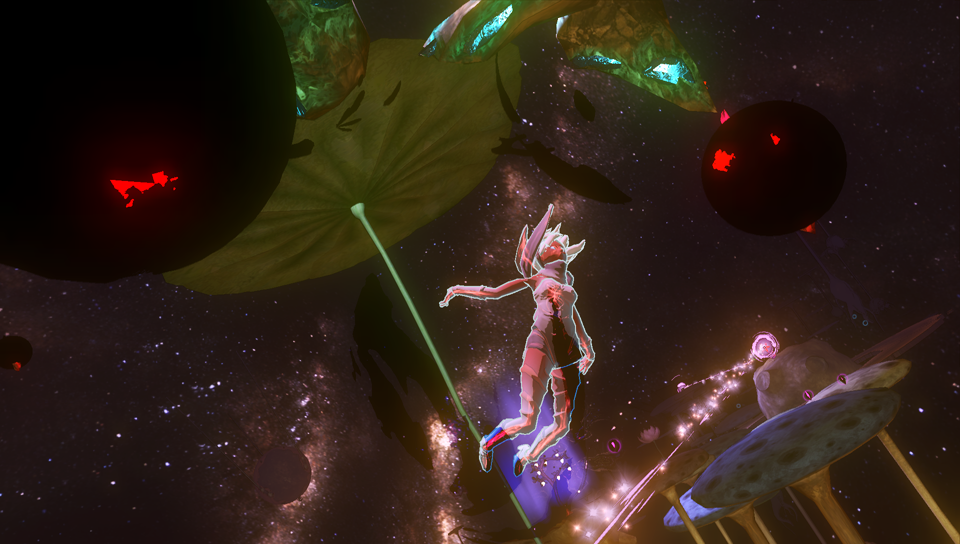 The story seems to be told in a combination of in-engine cut-scenes and comic panels.  Think Max Payne without the witty noir narration.  Speaking of narration, there seems to be no voice acting aside from the French from the beginning of the demo, instead using grunts just like in Zelda games.  I'm not sure what it's like in the full game but it's certainly an interesting, while not really bad, decision.  The comic panel scenes are neat though.  In order to progress you have to swipe your finger to go to the next frame, which creates a nice feeling of actually reading a comic book.  You can also physically move the Vita to look at the panels at different angles, which could hold potential of looking for details and easter eggs you wouldn't see if you didn't move the panel.
Finishing the five minute demo I realized it gave me a headache.  Not because there's anything frustrating within the game, but perhaps it made me a little motion sick.  Mind you I've been playing games all my life and I've gotten through Portal and Mirrors' Edge just fine so this was an unwelcome surprise.
Is this game worth a purchase based on the demo?  I'd say so, the game provides enough potential that I can't wait to pick it up on the 12th.  Even if it makes me sick!  But is this game the killer app the Vita so desperately needs?  That's a tough call, while I enjoyed it I can see some flaws with the game.  I'd have to get my hands on the full game before I can give anyone that decision.
---
Fresh Perspective
Gravity Rush
Playstation
Vita
---
---